Meet the Team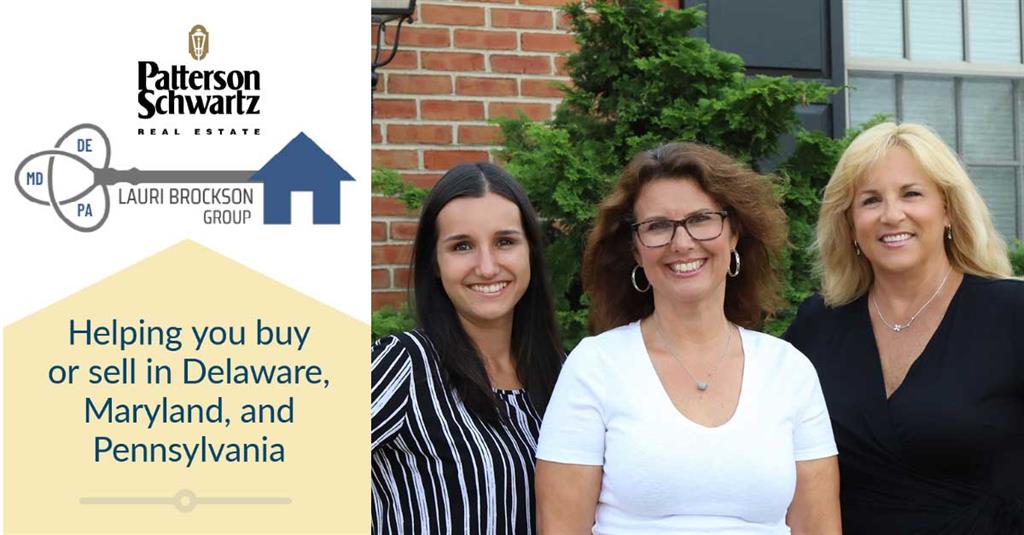 Buying or selling a home is the biggest purchase or sale in most of our lives and it's too important to leave to chance! When you are ready to buy or sell your home (or both!), make sure you have a REALTOR® who can guide you smoothly through the entire process. We thoroughly enjoy working with buyers & sellers, and making sure our clients are fully informed throughout.   
 
When it's time to make the move, call the Lauri Brockson Group! Real Estate--it's what we do!
---
Lauri Brockson
Cell: 302-383-0147 email: lbrockson@psre.com
Lauri graduated from the University of Delaware and was a long time Delaware resident until moving to Southern Chester County, Pennsylvania.  A full time realtor for over 15 years, Lauri is licensed in Delaware, Maryland and Pennsylvania. She specializes in residential sales and relocation and has been recognized nationally for sales performance. She has a life-long love for all things local and gives back to the community every chance she gets. When not selling homes, she enjoys hiking, traveling and spending time with her sons and dogs.
---
 Andrea Carbaugh
Cell: 302-547-2392 email: acarbaugh@psre.com
Andrea is Delaware born and raised and is a St. Marks High School and University of Delaware alum. A thirty-year veteran teacher, she considers herself patient, customer service-driven and detail-oriented, with a passion for working with people. She enjoys reading, spending time outdoors, spoiling her Shih Tzu, and giving back to the community through her involvement with Lasagna Love Delaware. She is licensed in Delaware and Maryland.
---
Anahi Clouthier 
Cell: 303-501-9006 email: aclouthier@psre.com
Born in Bolivia and raised in Germany, Anahi moved to Denver, CO, after earning an architecture degree. She and her husband later moved closer to family on the East Coast and chose Elkton, MD, as their new home to raise their baby girl. With the technical knowledge gained through her architecture degree, Anahi prides herself on being able to see opportunities in your home to better market it and get the results you are looking for.